The Home Safe House for Girls is officially open!  The house is home to 12 girls who were walking miles to school.  That's not safe for a girl in Malawi.  Now they stay together, they will have a Matron who cares for, mentors and coaches them.  Plus, the house is just 1/4 mile from school!
The day began with a parade down the main highway, right in front of the busy open-air marketplace.  All of the Y-Malawi staff surprised the girls by coming to the event dressed in a school uniform.  Some hadn't worn a school uniform for 20 years!
Monica Chagwamjira, who leads Y-Malawi's efforts to empower women and girls gave encouraging words of testimony.  She was once a village girl herself.  Field Officers read specific scriptures to encourage the girls that hard times can come, but God loves us and never leaves us.  Newly appointed Operations Manager Reverend Richard Kapanda and Larry Hall, Executive Director for Y-Malawi USA both shared with, and prayed with the girls.  Mother Groups who provide counseling and support to the girls also shared words of encouragement.  The days was topped off by the distribution of more school supplies.
God gave Monica the vision for the Home Safe House.  Then He provided the perfect property.  A women's Bible study in Whittier, California helped make it a reality.  We have big dreams for Home Safe House.  There is more renovation that needs to be done.  More bath houses are needed.  Gardens will be planted.  Possibly even poultry coups built.  We are even talking about adding room for an additional 12 girls!  The goal is that Home Safe House will become self-sustaining, so that it can operate long into the future and make a difference in the lives of hundreds of girls.
The best part?  The girls are in school, safe and able to learn.  Now they have a home where they are learning about Jesus too.  More than one of these girls has become a believer in Jesus in just the first few weeks at Home Safe House.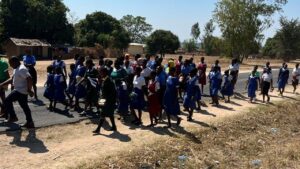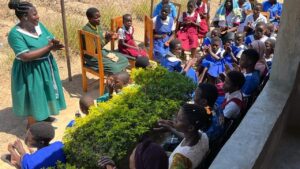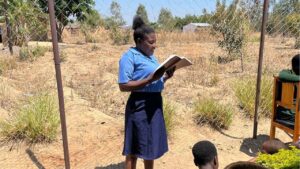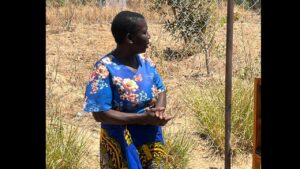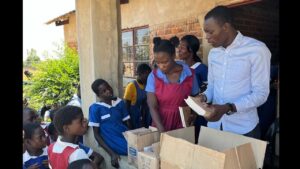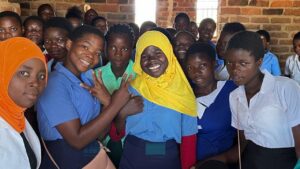 We are praising God for Home Safe House.  We praise God for the incredible things He is doing in Malawi.  We praise God for everyone in the USA who is standing with us in prayer and with financial gifts.
Click here to be a prayer partner  Click here to help with a gift