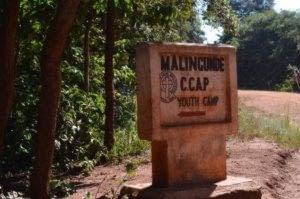 Did you go to summer camp? Did you know that many credit summer camp as a turning point in their lives? It's true, not only here, but in Malawi too.
Each summer Y-Malawi partners host hundreds of youth at summer camps. Just like camps in the U.S. young people fellowship with each other, learn about the Bible, take part in sharing, and make commitments to change their lives forever.
The picture first picture below is a role-playing exercise while studying the story of Joseph from the Old Testament. In the second, they toss a stone into the river to symbolize leaving their "old self" behind as they move forward in their walk with God.
One young girl said, "Parents family and friends are going to see a new person in us!"