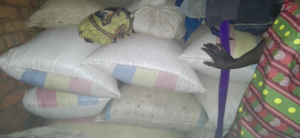 Kondwani was a poor farmer, not able to feed his family from his meager crop of corn. A micro-finance loan, plus financial and vocational training changed all that.
Through Y-Malawi partners, Kondwani learned how to farm utilizing new methods, the small loan he received allowed him to fertilize his crops. Then Y-Malawi partners provided finance training and education on how to save and invest for the future.
The result? Kondwani was able to harvest twice as many crops. He paid off his loan and has now started a tomato business. His business is profitable and with new loans he has big dreams. He is expanding and growing new crops.
All this has given Kondwani opportunities, but most importantly hope. He has been able to build a new home made of bricks, his children are in school, and his family has a future.
Through Y-Malawi, God is not only opening hearts, He is changing lives.