It is the children of this world that are the future. If we invest in them, we invest in brighter tomorrow's for all of us. It is for this reason that Y-Malawi partners with our friends at World Vision. Y-Malawi's generous supporters sponsor literally thousands of children in Malawi. It is making a difference.
You may think that sponsoring a child provides food, health care and other necessities to only one child. It does much more. Through sponsorship the whole family and entire communities are helped. For just a few dollars each month sponsors are helping provide food, education and sustainable programs that make a difference now and long into the future.
Farming Gods Way, designed to increase crop yield.
Keeping Girls In School, promotes the value of education for girls.
Ending Child Marriages, education to change a culture.
Marriage Seminars, promoting strong family foundations.
Youth Programs, life and career counseling for youth.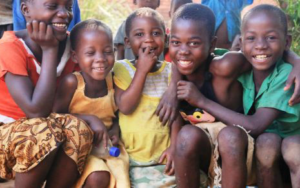 If they so desire sponsors can communicate with their sponsored child, develop a relationship, watch progress occur, even visit the child on a Ministry Trip. It is an experience that will change your view of the world while giving an opportunity to someone far away who deserves a chance just as much as you do.
Head to www.w-malawi.org to get started, you will be glad you did!